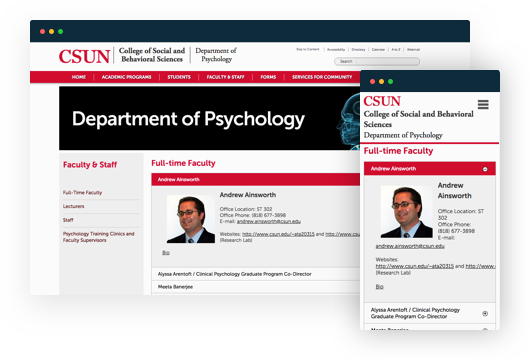 Faculty Profiles
Provides CSUN faculty members with a professional and customizable web presence to enhance communication and collaboration among professors, and researchers.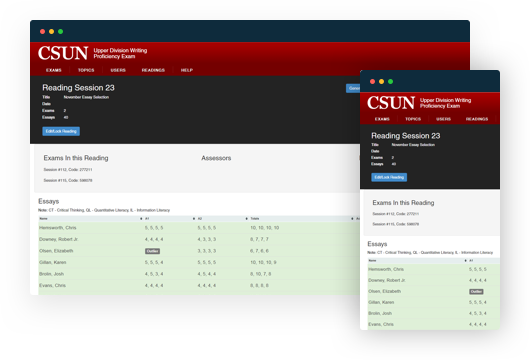 Upper Division Writing Proficiency Exam
Commissioned by the Department of Undergraduate Studies, this product allows CSUN students to take the Upper Division Writing Proficiency Exam electronically.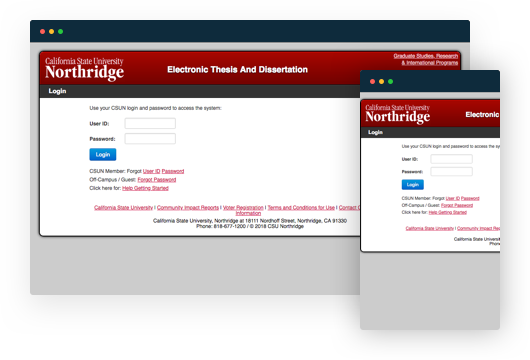 Electronic Thesis & Dissertation
Allows graduate students to submit their thesis and dissertations electronically. It creates an end-to-end online workflow for the creation and approval of a master's thesis, eliminating the need for paper submissions and manual routing.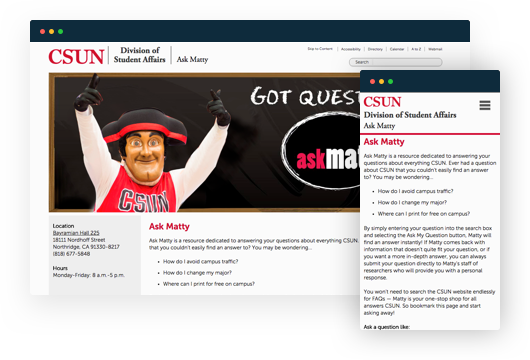 Ask Matty
Ask Matty is a chat bot resource dedicated to answering questions about enrollment, clubs, organizations and other frequently asked campus questions.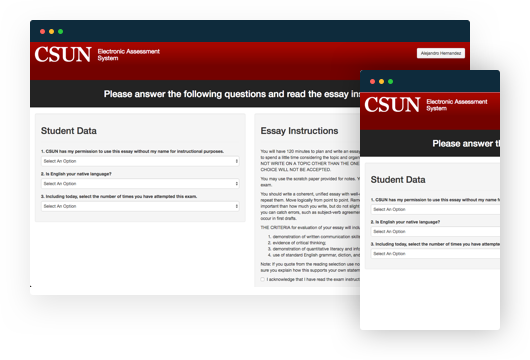 Electronic Assessment System
Allows students to submit copies of their assignments for future course, program, and University assessment, which helps the university meet student learning objectives.